Predator Ryders M. C.
Protecting the Rights of Men & Children
P.R.M.C. is a group of fathers supported by many who enjoy giving back to the fathers who want to be great dads. As parents, losing full-time access to our children in the midst of a divorce or separation can be a challenging experience.
The frustration may magnify if the custodial parent is uncooperative or incompatible. Unless a court has terminated your parental rights, non-custodial parents still have the rights to limited visitation and the right to participate in significant decisions affecting the welfare of their child (ren).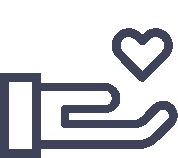 ​
"Respect is mutual; Organization is key, and maintaining order is a must for our children."
We take children's lives with extreme importance on how we interact with them from Fathers and supporter perspective. Our club contains real men & generous supporters that love our children and does what's best for them, in the best situation they can.